Water Damage Restoration in Anne Arundel County
Anne Arundel County faces freezing temperatures, snowfall, and thunderstorms, which can result in water damage to homes and businesses. So, who should you turn to for water damage restoration services in Anne Arundel County?
911 Restoration of Anne Arundel County is your reliable provider of emergency storm repair services, available at a moment's notice. With our office open 24/7/365, our technicians are prepared to offer water extraction, drying, and dehumidifying assistance at any time – day or night!
Upon receiving your call, our trained and certified repair techs will swiftly take action to initiate the repair process. We'll offer property owners a free visual inspection and devise a personalized plan of action. Don't wait – reach out to us today for your water damage restoration needs!
Leaking Pipes? Flooded Basement? Call Our Water Damage Experts 443-659-4290!
When you require same-day remediation services and a team that genuinely cares and comprehends your needs, contact 911 Restoration of Anne Arundel County. We guarantee the complete restoration of your property and promise clear communication throughout every step of the process.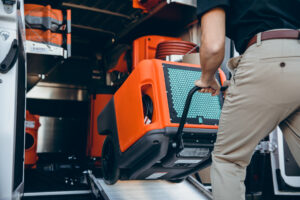 Reach out to us today for the exceptional service you deserve!
Full-Service Water Restoration Company in Anne Arundel County, 
At 911 Restoration of Anne Arundel County, we offer a Fresh Start with our comprehensive selection of water damage restoration services in Anne Arundel County, including but not limited to:
Whether you're a Edgewater homeowner or business owner, 911 Restoration is here to provide you with a Fresh Start! We maintain open communication throughout the entire process, assist with insurance-related questions, and restore your property to its pre-damaged condition. Our IICRC-certified teams are dispatched within 45 minutes of your call! Contact us today, and one of our friendly representatives will help you find the nearest location. Rediscover peace of mind with 911 Restoration!
24/7 Flood Cleanup Service in Anne Arundel County
Freezing winter temperatures often lead to pipe bursts, necessitating emergency water damage restoration services. Pipe bursts can quickly result in interior flooding, making it essential to have a trustworthy water remediation company on standby.
We recognize the importance of prompt action when dealing with pipe bursts. Stagnant moisture can lead to mold growth and water damage to wooden structures.
Anne Arundel County, Annapolis, Brandywine, and surrounding cities are all susceptible to experiencing pipe bursts. That's why property owners should call 911 Restoration of Anne Arundel County for immediate water damage restoration services, available day or night. Trust us to protect your property from the perils of winter!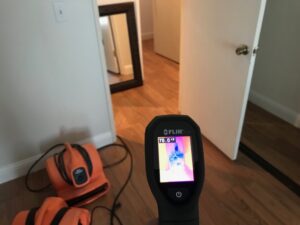 Free Water Damage Inspection And Estimate
No matter the disaster your home or business may face, trust our professionals to provide you with prompt and efficient water damage services right when you need help. We take pride in our fast response to floods and leaks, ensuring a comfortable experience for property owners.
To put your mind at ease, we offer free home inspections for homeowners, providing you with valuable information on the state of your property. In addition, our staff members offer free insurance consultations as part of our commitment to delivering exceptional customer service, which includes helping you navigate the financial aspects of restoration.
We understand that deciphering your policy coverage can be confusing, so we'll file your claim for you, ensuring your provider receives all the necessary information.
Call 911 Restoration of Anne Arundel County when you need top-notch water damage restoration services. Our IICRC-certified repair techs will show you how to turn flood damage into a Fresh Start. Give us a call today!
 911 Restoration is located at 8331 Pondview Drive, Millersville, MD, 21108. Give us a call 24 hours a day at 443-659-4290.