Water Damage in Anne Arundel County
911 Restoration of Anne Arundel County
When faced with water damage or mold issues in Anne Arundel County, the experience can be overwhelming and stressful. But, don't worry, you don't have to face it alone. Our dedicated water damage team is always available to provide immediate assistance, day or night. Just call us at 443-659-4290, and we'll be at your doorstep in a snap!
We understand the importance of acting quickly when dealing with water-related emergencies. That's why we offer efficient and prompt services to address the issue before it escalates. Our team provides a complimentary visual mold inspection upon arrival to accurately assess the extent of the damage and offer a comprehensive understanding of what needs to be done.
Moisture on your property can lead to a host of problems, including mold, rot, and structural damage, to name a few. Our team is dedicated to taking every possible measure to ensure that no lasting damage occurs. You can rely on us 24/7 to provide you with top-notch service and support. If you're facing water damage or mold in Anne Arundel County, don't hesitate to contact us for immediate help.
Flooding or Water Damage? Call Us Today 443-659-4290
Around-the-Clock Water Removal Services Available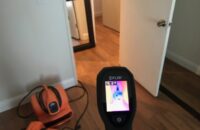 911 Restoration of Anne Arundel County understands that water damage can be a traumatic experience, causing a great deal of stress and inconvenience to both residential and commercial property owners in Anne Arundel County, particularly when it happens unexpectedly, and outside normal business hours. 
That's why we provide rapid, round-the-clock emergency water damage restoration services, every day of the year. Our compassionate team prioritizes open communication with you at every step of the restoration process, ensuring that you are informed and assured that we are working urgently and effectively to address the situation. Trust us to help you get back on track quickly and efficiently.
Quick Response Time for Water Emergencies
In the event of needing water damage restoration to your home or business in Anne Arundel County, prompt action is crucial, and we are here to offer our assistance. We recognize the significance of responding quickly to water damage, and our team is prepared to act swiftly.
With strategically located offices, our team can quickly respond to water disasters of any size.
Taking swift action is crucial in preventing further damage and mold growth, and we understand this well. This is why we offer emergency services right away. Count on us for prompt, dependable assistance. We'll keep you informed throughout the restoration process.
Restoration Professionals with IICRC Certification
We take immense pride in our capability to deliver exceptional results at our company. We are dedicated to handling every restoration project with the highest level of care and professionalism to ensure complete customer satisfaction.
Our team possesses the necessary expertise to handle any water damage restoration project, regardless of the extent of the damage. We are fully equipped and prepared to take on any restoration project with confidence and proficiency. This includes water extraction, structural repairs, as well as mold remediation.
Locally-Owned Restoration Franchise Company
At 911 Restoration of Anne Arundel County, we are proud to be a locally owned and operated franchise business with a national network of locations. 
We are proud to serve our local communities:
Annapolis

Brandywine

Edgewater

Fort Washington

Gambrills
And the surrounding Anne Arundel County areas!
Step-by-Step Process for Water Damage Restoration
Water damage is a frustrating and all-too-common problem that can result from various sources, including floods, burst pipes, or leaky roofs. We comprehend the stress and disruption that water damage can bring about. That's why we provide tailored and dependable restoration services that cater to your specific requirements in a professional manner.
Our team of experts has extensive experience and training in dealing with all types of water damage, and we know that no two situations are the same. That's why we take a customized approach to restoration, starting with a thorough inspection of the damage to develop a plan that addresses every aspect of the problem.
1.  First Contact in Emergency Situations
Our team is dedicated to providing exceptional service and support from the moment you reach out to us. We understand that dealing with water damage can be stressful and overwhelming, which is why our friendly and experienced staff will guide you through every step of the process.
2. Preliminary Damage Inspection and Evaluation
A thorough evaluation of the water damage on your property is a critical step in developing an effective restoration plan.
We pride ourselves on analyzing damage thoroughly to determine the best course of action. This meticulous scrutiny ensures that we create a personalized plan that addresses all aspects of the damage, resulting in a successful restoration.
3. Water Extraction/ Water Cleanup And Removal
At our company, we know that acting swiftly is crucial in minimizing damage and preventing mold growth after a water damage incident. That's why we make it a priority to start the water removal process as soon as possible. With our cutting-edge pumps and vacuums, we can extract massive volumes of water in one go, making significant headway in restoring your property. We understand how distressing it can be to experience water damage. You can count on us to take immediate and effective action to restore your home or business to its pre-loss condition.
4. Removal of Moisture and Humidity
After extracting the bulk of the water using powerful pumps and vacuums. To ensure the thorough drying out of your property and extraction of any remaining water, our team actively utilizes non-invasive scientific drying techniques. Specifically, we utilize equipment such as air movers and dehumidifiers. You can trust us to leave your property completely free from lingering damage.
5. Sanitizing And Cleaning
At 911 Restoration of Anne Arundel County, we are dedicated to going above and beyond to restore your property. Our team knows that removing water and moisture alone is not enough. We also understand the significance of thoroughly cleaning and disinfecting all affected items and structures.
We use a variety of advanced techniques to ensure that your property is thoroughly cleaned and sanitized after water damage. Our specialized equipment, including industrial air scrubbers and fogging machines, helps to eliminate any lingering odors.
6. Final Steps In Restoration
We're aware of the urgency of water damage emergencies and have a well-planned approach for a prompt response to minimize damage and restore your property. Our goal is to provide you with a Fresh Start by revitalizing your damaged property to the highest standards possible.
 Clear Communication During Water Damage Crisis
At 911 Restoration of Anne Arundel County, we know that communication is key to providing top-notch water damage restoration services. We understand that clear and concise communication is crucial in delivering a hassle-free experience for our clients.
Our 24/7 IICRC-certified technicians update clients throughout the process and address their concerns promptly. We prioritize regular updates and clear communication to support and satisfy our clients throughout the water damage restoration process.
Contact us today to learn more about how we can help restore your property to its pre-damaged state!
Reliable Water Damage Restoration Services for You
911 Restoration of Anne Arundel County is committed to providing fast and reliable water damage restoration services. Our team eliminates standing water, dries affected areas, and repairs any damage with exceptional attention to detail. We restore your property to its pre-damaged state quickly and efficiently.
We highly value customer feedback at 911 Restoration of Anne Arundel County, as reflected in our positive Google reviews. They attest to our team's dedication to providing top-notch water damage restoration services.
Contact us now to learn about our exceptional water damage restoration solutions that can quickly restore your property.
911 Restoration of Anne Arundel County is located at 8331 Pondview Drive, Millersville, MD, 21108.